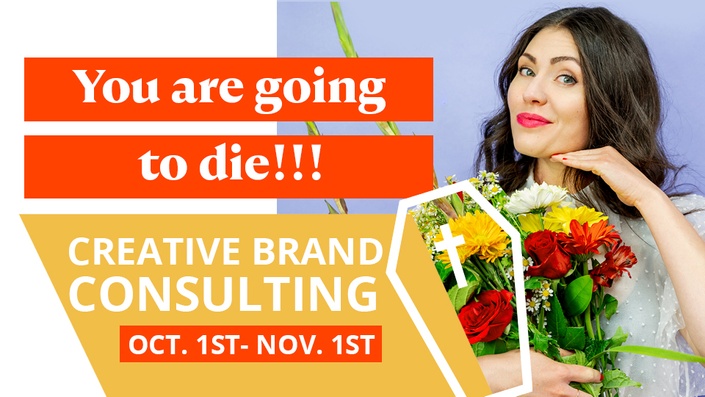 YOU ARE GOING TO DIE!!!
Creative Brand Consulting Program
You are going to die, and so am I. The truth is, time is limited.
I know what you are thinking…
"Wow, Haylee… What a depressing thing to say... I was just about to enjoy my pumpkin spice latte on a nice Tuesday morning."
Well, guess what?! You can't enjoy pumpkin spice lattes when you are dead. You know what else you can't enjoy when you are dead?! Doing the creative work that gives you enough joy and life to float a mother-effing hot air balloon high up into the sky.
Creative work inspires life and I am here for it. I am here for diving into my dream brand because my dream brand results in my dream life. More time with my family, more money and a lot of fun.
You may feel like your creativity is dying at your 9-5 desk job. You may feel the heaviness of yet another year passing you by without doing what you love and making money at it. You may feel like you don't even know where to start to build a successful creative brand.
You are in luck, you know why? Because you still have that air in your lungs! And we are all smart enough to know that one day-- we won't be here anymore. Whether this be next week or in 60 years. One day, we will die and personally, on my deathbed...I would want to say I gave every aspect of my life all that I could, including my creative work. My creative work is my life. It is what I would be doing even if no one was there to pay me for it. I would want to believe that I spent my time building a brand that meant something to me because it gave me time to create art, help others, and have more time with the people I love most.
THIS is why I've decided to open up 3 spots for brand consulting before the new year hits. This gives you an opportunity to work on your brand before the new year, so that when January comes you will have an actionable plan for success with your brand strategy. When you sign up you get Four 60 Minute Custom Brand Strategy Coaching Calls and custom homework catered to your creative brand (and more!) This is not a template consulting program. We are working together on your dream brand! Some of you are graphic designers, some have beauty brands or sell natural products and some of you are even fine artists! With this consulting, we will be able to approach each project with clarity and precision to get the job done professionally at a fraction of the cost!
This program begins October 1st, 2019 and goes to November 1st, 2019!
Listen, you don't have to do any of this...but just sitting on the sidelines comes at great cost.
That cost is letting more time pass by without having your creative dream brand in action.
You definitely have some options as far as creating your brand goes. You can either read all of the brand strategy books and try to coach yourself or you can hire a brand strategy agency and pay the big bucks. Or you can let more, and more time pass by as you remain unsure of how to craft a creative brand that sells.
For most creatives I meet, these options just don't work. No one has the time to try to figure it all out and put all the pieces together from scratch when they are busy trying to create products and services to make the world a better place.
Reading all of the brand strategy books takes time (believe me, I know!) Hiring a professional agency is expensive, and letting time pass by is just plain painful. It's excruciating to watch your dreams slip away more and more every day.
If you keep doing what you are doing you will be in the same spot as you were this time last year. I don't know about you, but I can't stay stagnant as a creative. I want to be progressing and getting my work out there and I want to truly live a full life.
My Brand Consulting sessions work well for many people who are looking to create a powerful brand and move on from their desk job. My Coaching Program will help you determine what your Unique Selling Proposition is, who your Target Audience is and what their pain points are. We will also dig deep for your core Brand Story and of course I will offer consulting on the design you need to make your brand really shine. You will also have access to me during the consulting program for email support M-F.
As a matter of fact, I just went through my own rebrand, and I can say with confidence that I have been exactly where you are. It is really, really tough to build a brand, especially a brand that is so personal. I truly wished I had someone to call up as I thought through my brand strategy. Even I felt a little lost as a brand strategist and designer… So, I am totally pumped to open up my "You Are Going To Die!!! Brand Consulting Program" before the holidays hit to get you started on the road to your dreams!
See what some of the rule breakers are saying about my teaching style and coaching!
"I got so much out of this workshop. Haylee is articulate, motivated and lit a spark in my business spirit. It was so empowering to be with a collective of women who have such unique concepts. I feel like I have inspiration at my fingertips to create an amazing brand for my holistic salon concept. Thank you Haylee for your beautiful energy and dedication to helping women shine their light! So worth my time."
-Cindy Koder
"Your lessons are like my bible. Thank you so much Haylee! This course pretty much saved my ass! I cannot thank you enough!!! You truly are a branding goddess, a bloody good teacher, and your lessons crack me up haha."
-Samuel Ling
"SO well executed. She doesn't just tell you how to visually create a great feed, but challenges you and EQUIPS you to make true connections to your brand and what you want to convey. Truly a deep dive. This is fantastic."
-Traci Ferguson
"I have done both of Haylee's classes on branding now and they have been really helpful for me, as an artist working building my portfolio online. She has helped me narrow down my focus and decide where I want to go. She is a clear communicator while still engaging and encouraging."
-Kristi Atkinson
When you purchase The YOU ARE GOING TO DIE!!! Brand Consulting Package today, you will get:
Four 60-minute coaching video calls

Custom homework between calls

Email support M-F for brand strategy questions

Actionable brand plan as you move forward into the new year with your creative brand.

Tough Love Accountability
For $987
So you have a choice to make, let more time pass you by OR make some money moves like Cardi B.
Now get back to drinking your pumpkin spice latte!
Today Is The Day.
To enroll, click Enroll and sign up with your email address. I will reach out directly within 24 hours to schedule our first call.
Haylee
Your Instructor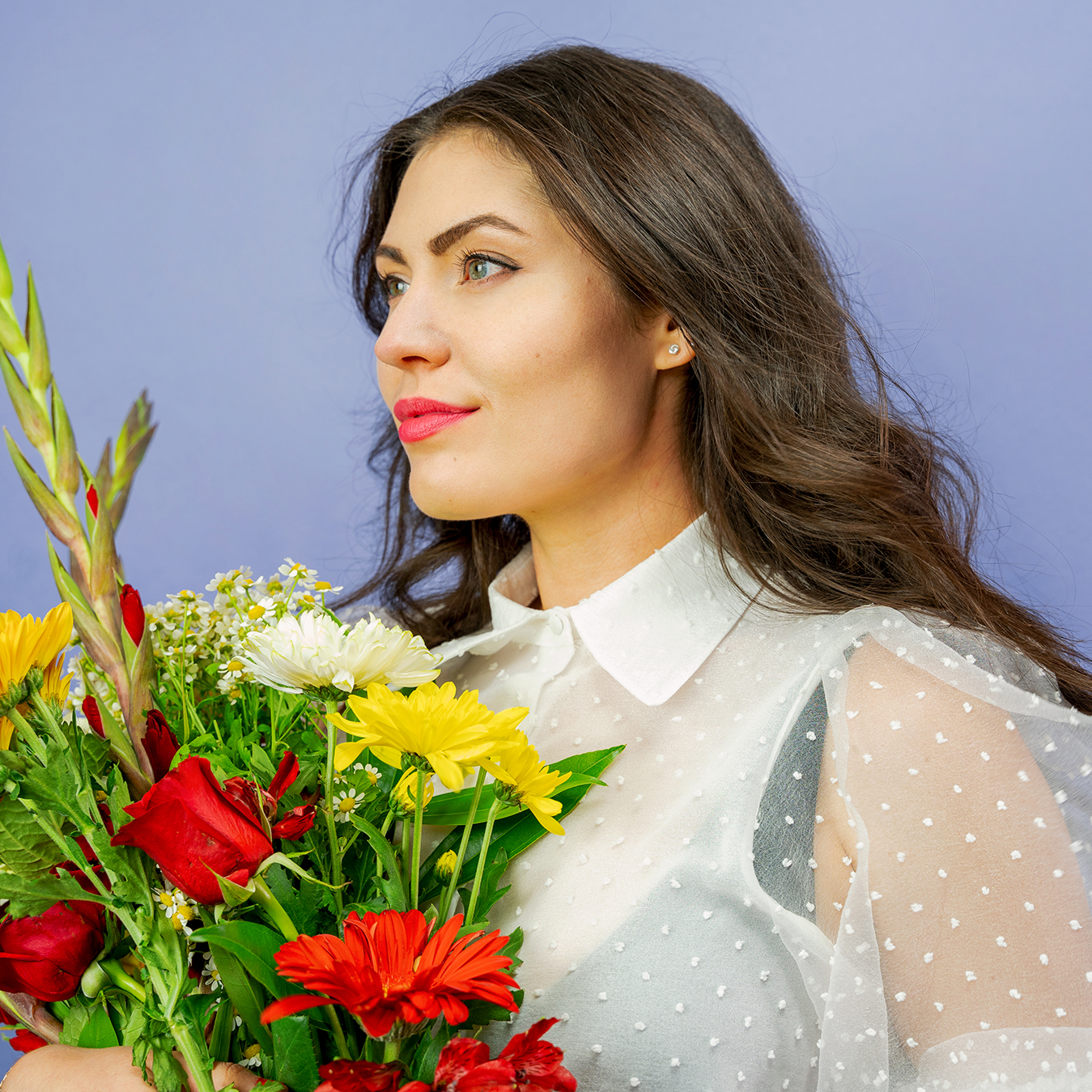 Course Curriculum
You are going to die!!! Let's make it a good life.
Available in days
days after you enroll
Consulting Call 1
Available in days
days after you enroll
Consulting Call 2
Available in days
days after you enroll
Frequently Asked Questions
When does this program start and finish?
October 1st, 2019- November 1st, 2019!
How do the calls work?
The video calls will be scheduled once you sign up! Haylee will reach out to you directly within 24 hours after you sign up.